Art Expo, Art Fair, Performances, Music, DJs & Tattoos!!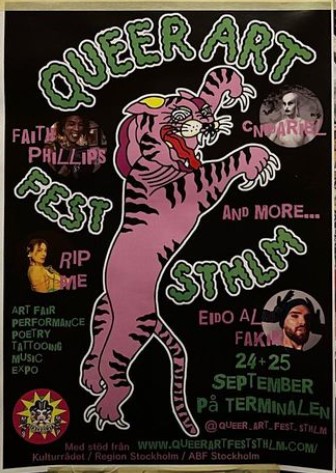 Queer Art Fest was a wonderful weekend full of Art Exhibits, Tattooing, Performances, Music, and much much more.
For this weekend I worked at the entrance, welcoming people, showing them the way, providing information and sorting out wrist bands.
It was a crazy hectic experience weekend, tons of people attended the fest and after working I got to enjoy it a bit myself as well.
If you want to see some pictures of the event you can find them on Instagram